Lamina can supply perforated metal curtains and partitions with very attractive and elegant designs. Opening patterns can be very nice cross, slotted, diamond, round and others. They ensure the security and at the same time add to the beauty. Perforated metal partitions are made from whole unit metal sheets welded together, are stronger metal structures over other forms of mesh partitions.

Perforated sheet security panels are made with CNC machine computer punching, featuring accurate hole, uniform opening size distribution, can be used for architectural security screen, architectural curtains wall, partitions, guards, highway fence backing metal screen, decorative grilles and other engineering and industrial uses.

Popular materials applied: Stainless steel, aluminum, galvanized steel.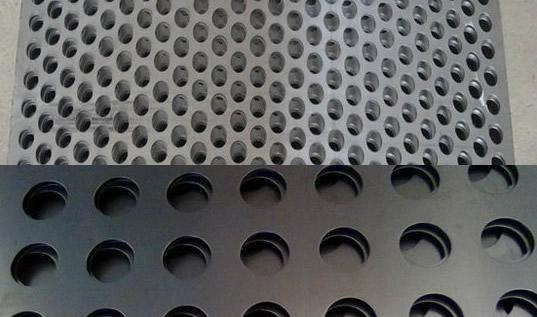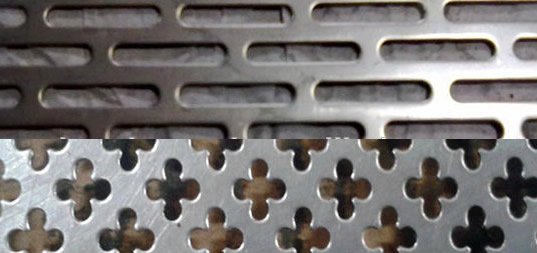 Lamina offers Perforated Metal Curtains and Partitions with a variety of sheet thickness and mesh size according to the requirements of the processing, punch plate, trimming, welding side, and column connection.
The Metal Sheet Curtains and Partitions are widely used in highways, railways, subways, and other environmental noise control barriers; security for generator room, factory buildings, noise sound source acoustic noise with sound-absorbing panels; architectural window security and sunshine screening; metal partitions and guarding; building ceiling, wall panels sound-absorbing materials; building stairs, balconies, tables and chairs, beautifully decorated plate; screen mechanical equipment, shelves, decorative exhibition units, grain storage ventilation mesh.

The metal curtains have the following benefits:
Light weight;
Extremely versatile;
Economically priced;
Custom size;
Large open area;
Safe and Decorative;
Avaliable in a many pattems and materials.