From high-tech engineering to multitude aesthetic applications, Lamina industrial and custom perforating provides solutions to an array of engineering and design requirements.

Perforated Metal Sheets are Used in these fields:
Automotive;
Acoustics;
Architecture;
Interior design;
Displays;
Manufacturing;
Safety flooring;
Agriculture;
Pollution control;
Transportation;
Mining;
filtration;
Noise control & silencers;
electronics and many other fields.
Perforated Metals are commonly used in the following forms:
·Architectural decorative panels and screens: used in the building ceiling, sound-absorbing wall material;
·Sound control barrier for highway: It is widely used in highway, railway, subway and other transportation facilities in the municipal environmental noise control barrier wall construction objects, generator room, factories, and other noise source in noise reduction noise with sound-absorbing panels;
·Filters and strainers;
·Screens;
·Metal Floor Plate: Building stairs, balconies, tables and chairs in the beautifully decorated floor plate;
·Grills: For mechanical equipment guarding, protective cover, ornate speaker mesh cover grilles, etc;
·Ventilation Sheet for grain storage with breathable mesh ventilation;
·Perforated Tubes: Filter baskets and filter core in the welded tube forms.
Photos of Application Examples: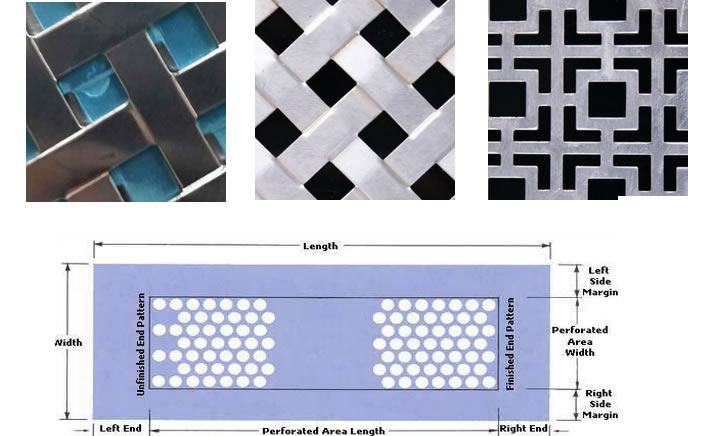 Perforated Sheet for Building Security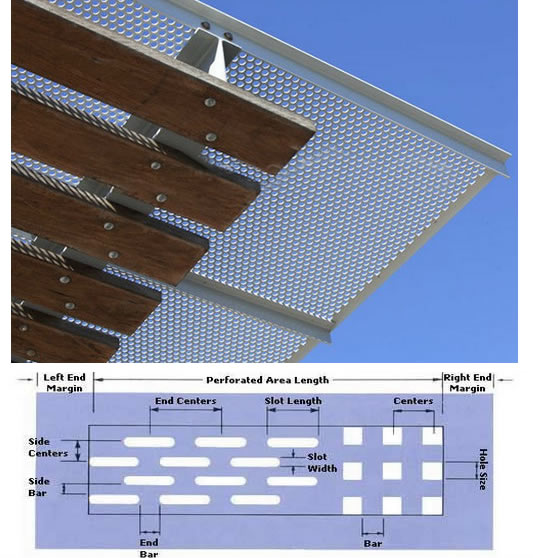 Architectural Perforated Screen for Ventilation Panels and Sunshine Shading Screening


Perforated Grille for Decoration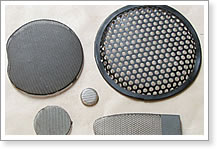 Perforated Filter Packs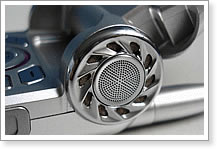 Protective Metal Perforated Covers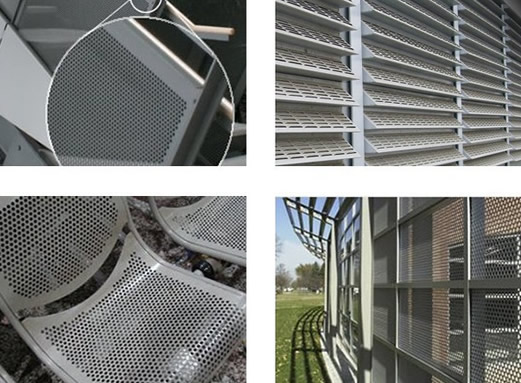 Perforated Metal Plates for Chair Making, Also for Partition and Fencing Uses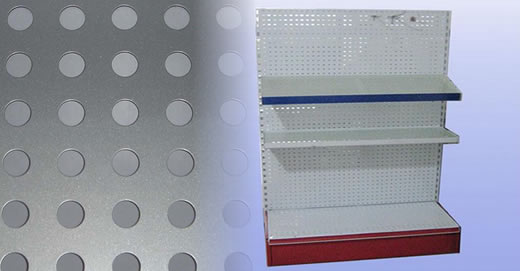 Display Panels Made of Perforated Steel


Perforated Panels for Noise Control of Highways and Railways