We supply various perforated louvers in either mild steel, stainless and aluminium with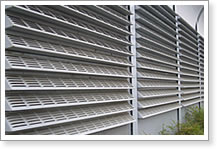 various dimensions depending on both the application and architectural needs. Compared with common window screens, perforated metal louvers offer the following features:
1. Good sealing performance
The louver structure allows no light in to keep a private environment and block sunshine any time by one touch. This is achieved by using of good quality sealing tapes and good sealing performance.
2. The new link locks can lock a variety of angles
Through the link, the lock louver in multiple angles, such as 25 °, 45 °; without locking hundred leaves by gently pressing the lock button link, but also free swing louver.
3. Choice Materials
We use aluminum or SUS304 stainless steel materials for production of louvers and blades. Anti-aging, anti-UV, durable long uses.
4. Products of high precision, fine workmanship
We use a full set of mold systems to produce perforated louver window screen products of high precision.
5. Unique styles and attractive appearances to meet different architectural design styles.
The perforated shutter screens have the forms of fixed, flat open, off, folding, sliding, electric, etc. A variety of unique features.
6. We offer all types of Perforated metal Louver Products:
1)Outside Wall Aluminum Perforated Sunshade Louver;
2)Perforated Aluminum Window Louver Shutter;
3)Perforated Fixed Metal Louver;
4)Aluminum Perforated Motorized Operable Louvers.
Outside Wall Aluminum Perforated Sunshade Louver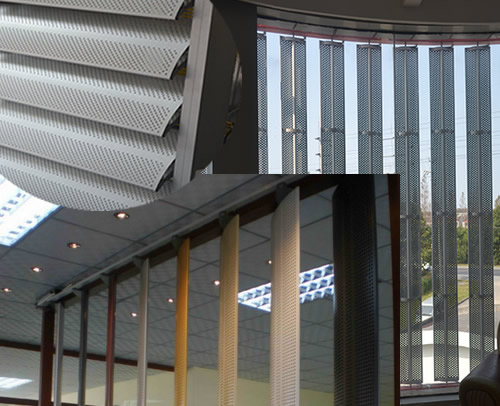 Perforated Aluminum Window Louver Shutter