Lamina embossed metals are made of metal plates perforated with various designs with good permeability and decorative effects. The raised texture in diamond shape makes the metal sheets anti-slippery and decorative. Embossed perforated plate is mainly used for decoration of doors and windows, panels, elevator cabinets, stand, shelf; can be used as sound absorption wall materials for the ceiling and walls in building; also used as exquisite decorative sheets for building staircases, balconies, and environmental friendly office furniture.
Materials: Stainless steel plate
Features: Light weight, natural metal shine, beautiful design.
Opening Pattern: Rectangle, square, round, triangular, hexagonal, blossom, and many other special patterns according to customer needs.
SS Embossed Sheet Standard Size: In sheets 2000 x 1000 mm.
Applications: Metallic constructions and industrial uses.
Stainless Sheet Thickness: Varied according to patterns of embossing. From 1, 1.5, 2 and 3mm.
We Mainly Offer The Following Products:
Stainless Steel Checkered Embossed Floor Plate:
Chquered Pattern Embossed perforated metal panel is ideal for industrial corridors, automotive defenses, making of platforms and stairs. The checkered embossed treatment adds decoration and safety to the flooring and plates.
Diamond checkered pattern: (Aluminum and stainless steel plates)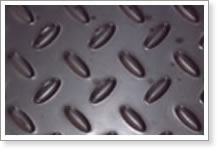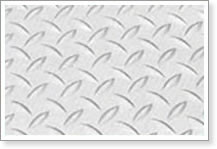 304 embossed stainless steel sheet with Decorative Embossing Designs for Building Decoration: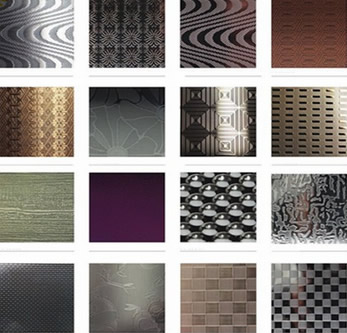 Thickness range: 0.3-3.0mm,
Width range: 600-1500mm.
Length: 2000mm, 2438mm, 3048mm, coil*3048mm, or required.
Size: 1000mm*2000mm, 1219mm*2438mm, 1219mm
Color: Gold, black, sapphire blue, brown, bronze, purple, red, etc.
Usage: Door signs,ceiling, living room background wall and so space, Specially for bar, club, KTV, hotel, bath center, villa decoration.